SUPREME CHAMPION CHETHANG NATHANIEL (IMP UK) pictured here with his Best of Breed Trophy Sydney Royal 2013
Nate went on to win Best in Group (Group 1st) and is also the sire of the Best Breeders Group in Show.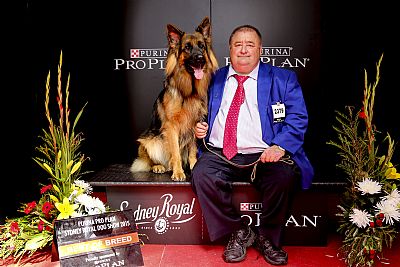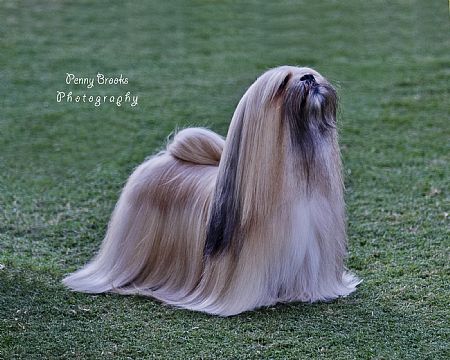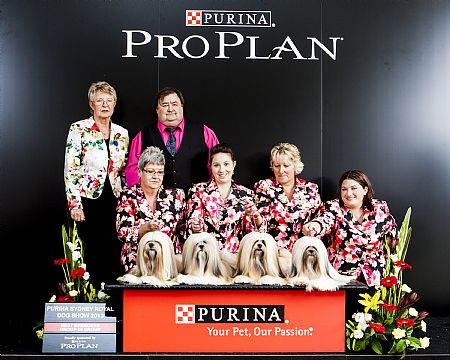 Lhasa Apso and German Shepherd Dogs have been our passion since the very early 1980's. Welcome to our web site.We hope you enjoy your visit. Feel free to have a look around and contact us if you would like to know more!
We are a small kennel located in the winery region of the Hunter Valley of NSW Australia. Established almost 30 years ago we have been breeding German Shepherds and Lhasa Apsos under the Babanga Kennels name. During that time we have bred and exhibited countless champions and numerous best in show winners. We do not breed often but our selected breeding program has been extremely sucessful. We have both Imported and Australian Bred dogs available at stud. As breeders we were thrilled to say the least to be awarded Best Breeders Group in Show Sydney Royal 2013. This show some would say is the pinacle of our Show year and to be regarded so highly as a breeder by International Judges to be awareded this honour is simply amazing.
We welcome genuine enquiries for puppies from Australia or overseas and also offer proven stud dogs to approved bitches.
Thank you for your time and interest Paul and Kay York